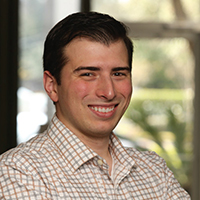 Would You Like Me To Design A Custom Marketing Campaign For You, For Free?
From The Desk Of Ramon Abreu

Dear Friend,
I've set aside some time for my office to design a custom marketing campaign for you, personally.
We'll meet with you live using Zoom Meetings and literally design a customized marketing campaign specifically for your business.
Once it's designed, we'll then build you a blueprint and a process map of it so you'll be able to deploy it at will.
Here's How It Works
We begin working before we ever meet.
We analyze your target market, spy on your competitors, and go through your sales process as if we were a potential prospect.
Then We Meet, One-On-One.
We'll do it using Zoom so we can share the screen with you as we design your campaign (and build your blueprint for you) in real time.
Everything is done custom and is built specifically for your business after we've had a chance to ask you about your sales process, your sales goals, and your branding strategy.
There Is No Charge For This and There Is No Catch.
…Which of course leads you to wonder, "Why would you do all of this work for free?"
Well, in the interest of full transparency, this is how I get clients.
A good percentage of the people do this for end up asking us to actually build all of their marketing campaigns for them.
When that happens, my in-house team and I actually build all the web pages, build the follow-up campaigns, and implement everything for the client.
So that's my "hidden motivation" for doing this.
However …
This Is NOT A "Sales Pitch In Disguise".
Far from it.
You'll get no pressure to become a client because we let the value of the free work speak for itself.
The campaign we design for you, for free, will be absolutely transformational for your business.
I guarantee it.
But anyone could say that, couldn't they?
Which is why I'm willing to make you this promise:
I'll Give You $100.00 If You Don't Like It.
If you tell me that we've wasted your time during our conversation, I'll immediately give you $100.00 to compensate you for the hour or so we spend together.
There's no "fine print" here. No "catch".
The bottom line is, we'll design you an amazing marketing campaign for free and we'll even give you a blueprint of it so you can deploy it at once.
After that, you might want to become a client. Or not. I won't pressure you either way.
And if you think I wasted your time, I'll give you $100.00
If you'd like a free customized marketing campaign and blueprint, enter your name and email address below to get started.
Enter Your Name and Email For Full Details